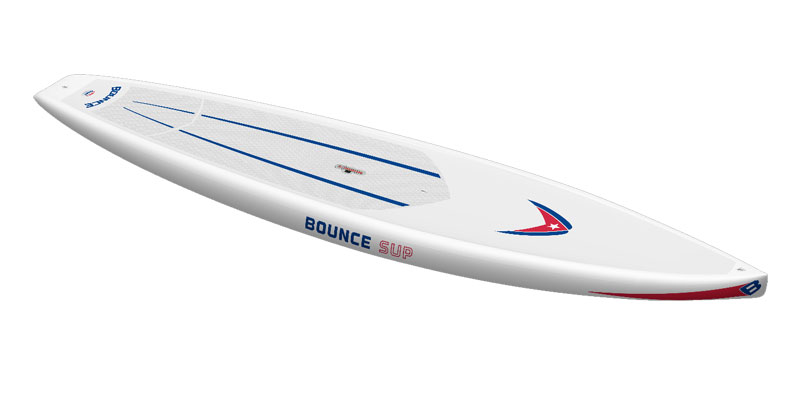 Bounce boards starting at $600
We just received a shipment of shiny, brand new stand-up paddleboards (SUPs), so we're selling off a handful of our older used SUPs. We'll be selling these use SUPS, which go new for more than $1,200, for prices ranging from $600 to $700.

To make a purchase please stop by our shop on any weekday between 10:00 AM and 7:00 PM or by appointment at other times. We'll show you what's available. If you like what you see you can walk away with it! If you'd like to try a SUP on the water for 10 minutes just let us know. For more information about Bounce SUPs, visit the company's website: bouncesup.com. We are selling all three models that Bounce offers.

All sales are final and all gear is used. The prices are based on an item's current condition, including any dents, scrapes or damage. We do not offer refunds or returns and our staff are not prepared to negotiate prices. Please do not buy an item unless you are sure you are satisfied with its condition and the price. We think we are offering some great deals, but you can also find great deals at other local outfitters and on Craigslist.

Looking for a Used Kayak?
Stay tuned! We'll have some for sale soon. If there's a certain boat you know you'd like to buy let us know and we'll try to let you know when it's available for purchase.