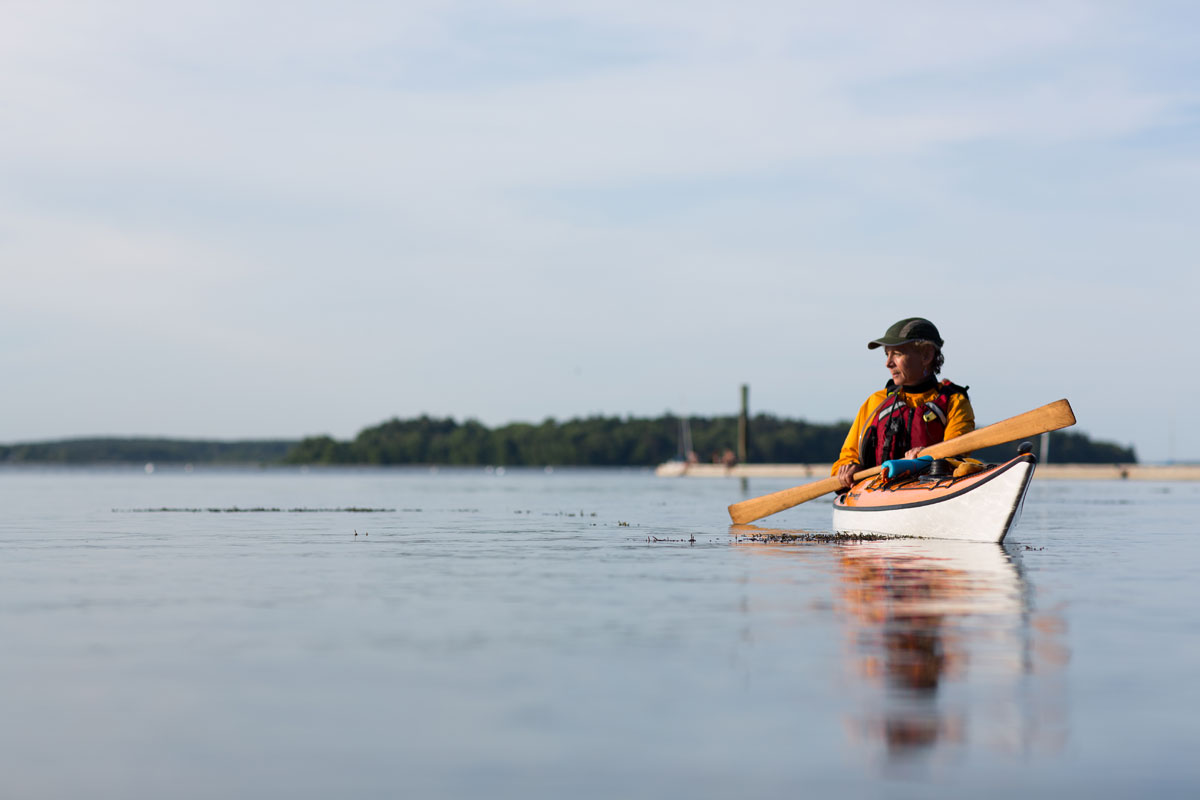 A free meetup for Local Paddlers
Tuesdays, 5:30pm-7:00pm, East End Beach in Portland, Starting June 4
This summer we'll be hosting weekly skills sessions at the East End Beach every Tuesday evening beginning on June 4. These sessions are a chance to work on your paddling skills, connect with local paddlers, get some tips on technique and just hang out on the water. We hope it will provide an easy way for local kayakers to build the skills needed to paddle safely on Casco Bay and connect with the local paddling community. PLEASE NOTE: Our skills sessions our NOT lessons for novice kayakers; they are gatherings for local paddlers who want to hone their skills. If you'd like to learn how to kayak please check out our lessons.
What to Expect
At least one ACA-Certified Portland Paddle instructor will be on the water for the entire session offering free coaching and helping participants practice skills such as rolling, rescues, strokes, navigation, trip-planning. (The instructors hosting will be Erin Quigley, Joe Guglielmetti, Zack Anchors and Suzanne Blackburn). Ideally, other experienced kayakers will join these session and offer coaching, advice and support to others.
Please keep in mind that these sessions are NOT structured lessons. We won't have any particular plans or activities planned for these sessions like we do for the lessons we offer every weekend. So you may want to come with questions you'd like to ask or ideas about something you'd like to learn. These sessions are for connecting paddlers to each other and honing skills. If you are looking to try out sea kayaking for the first time you are better off taking one of our introductory lessons.
The instructor hosting the session may only be able to work with you one-on-one for a few minutes if lots of people show up. If you're looking for more intensive and focused instruction please consider signing up for one of our regularly-scheduled classes or set up a private lesson. You're sure to learn a lot!
Need to Rent a Kayak?
Most people attending these sessions will already own a kayak. But if you don't have one you can rent one from Portland Paddle at a discounted rate of $20 for two hours. Even if you own a kayak, renting can be a good opportunity to try out some different boats — and avoid the hassle of loading/unloading. Just check in at our pop-up shop to sign up for a rental.
Looking to SUP?
Having two blades on your paddle is not a requirement! All are welcome. However, the instructor for this session may be less knowledgeable about paddleboarding than kayaking. If you want to connect with other paddleboarders consider joining our weekly group SUP paddle at 7am on Thursdays.
Give us a call or shoot us an email if you have questions. Hope to see you on Tuesdays this summer!