Portland Paddle offers SUP classes for all skill levels taught by Registered Maine Guides with years of SUP experience. Rates include use of a SUP and all necessary gear, but you are also welcome to bring your own board.
How to Book a Lesson
Book online with a credit card using the buttons below. Click here for our cancellation policy.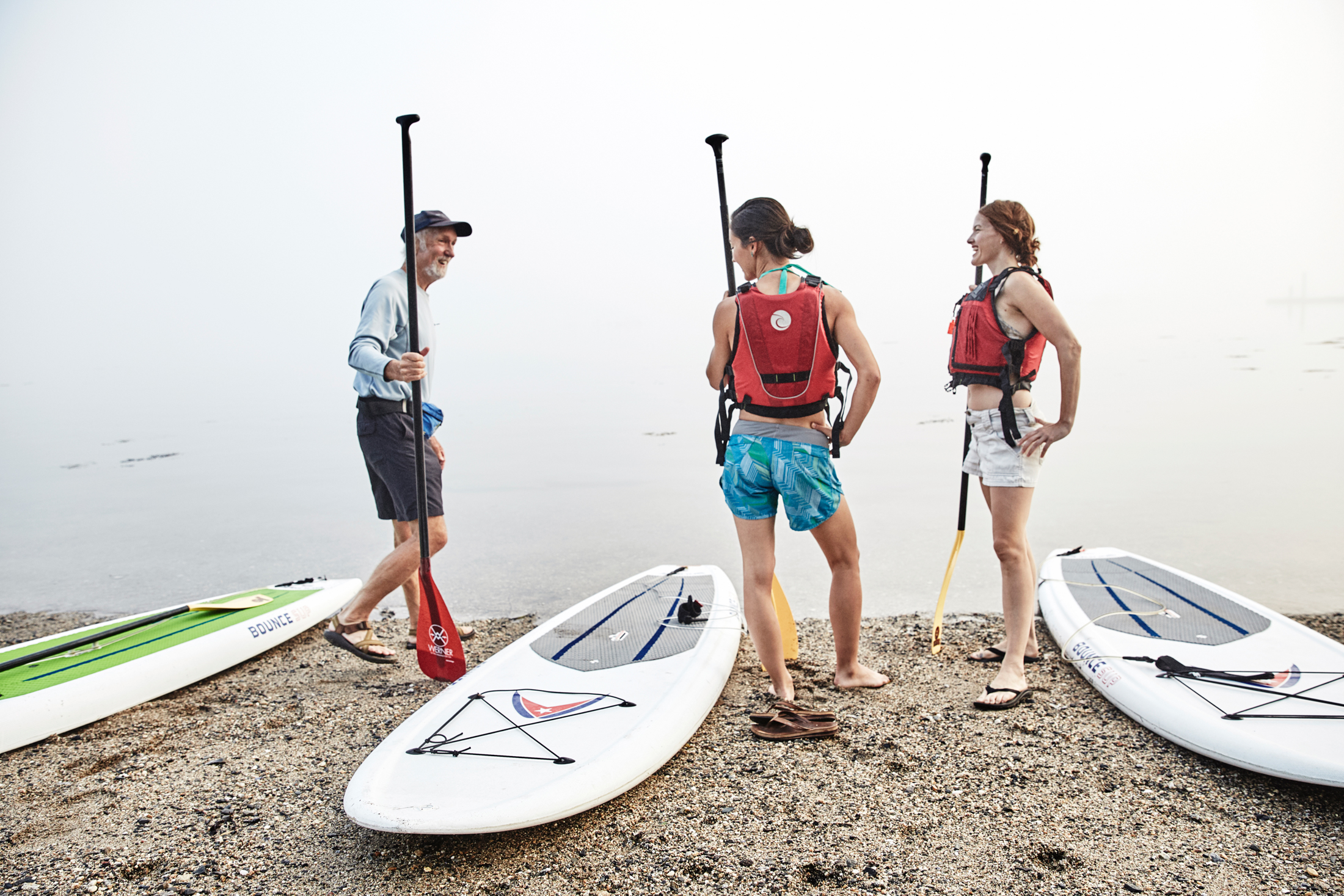 Intro to Stand-Up Paddling
Saturdays, 8:30-10:30 & Sundays 10:30-12:30
$40 per person
This course offers an introduction to stand-up paddling (SUP), an exciting way to explore Maine's waterways. Some people love SUP because it offers a great core workout, others find it a great way to spot wildlife, to surf waves or just have fun on the water. This course is designed to introduce anyone who's fairly new to SUP to the many sides of the sport. No prior experience needed. We'll start on shore learning proper paddle grip, paddling posture and techniques for getting on and off a paddleboard. Once we're on the water, we'll cover board balance and strokes that help you move swiftly and maneuver effectively. We'll also go for a brief paddle along the shores of Casco Bay. The lesson will last roughly 1.5 hours and then you'll be offered the chance to paddle on your own for another 30 minutes.
August 10, 5:15pm -7:15pm
$40 per person
Hooping and Standup Paddleboarding are both great exercise, and a playful way to connect the mind, body, and soul! Join Amelia & Ashley for a two hour workshop where you'll learn the fundamentals of paddleboarding and hooping and how to put them together!
We'll cover balance tips to bolster your SUP skills, hooping on body, and simple off body moves and tricks that can add an interesting flair and challenge to you SUP adventures!
This workshop is open to beginners in either SUP or hooping or both! Dress to get wet!
If you're a SUP paddler and you've never learned a SUP-specific rescue technique we strongly encourage you to take this class. If somebody falls off a board and can't get back on it's essential to be prepared to use a rescue. This 2-hour course will offer students the chance to learn and practice a range of rescue techniques that are suitable for a variety of situations. By the end of the class you'll be much more prepared to react if something goes wrong while you're paddling. The cost of using a board is included in the cost, but you are also welcome to use your own. $40 per person
8:15-10:15 AM
2019 Dates TBD
$55 per person
Take your SUP skills to the next level with this session that builds on our introductory course. Your instructor will provide individualized feedback on your paddling technique and will introduce some more advanced skills to help you gain better control of your board. You will also venture out onto open waters for a paddle in Casco Bay, discussing how to safely navigate boat traffic, wind, tides and currents in Maine's coastal waters. Once you've completed this course, you'll be prepared to confidently venture out onto Maine's coastal waterways on a SUP. This course is taught by our most experienced ACA-certified SUP instructors, and we always have a small class with four or fewer students.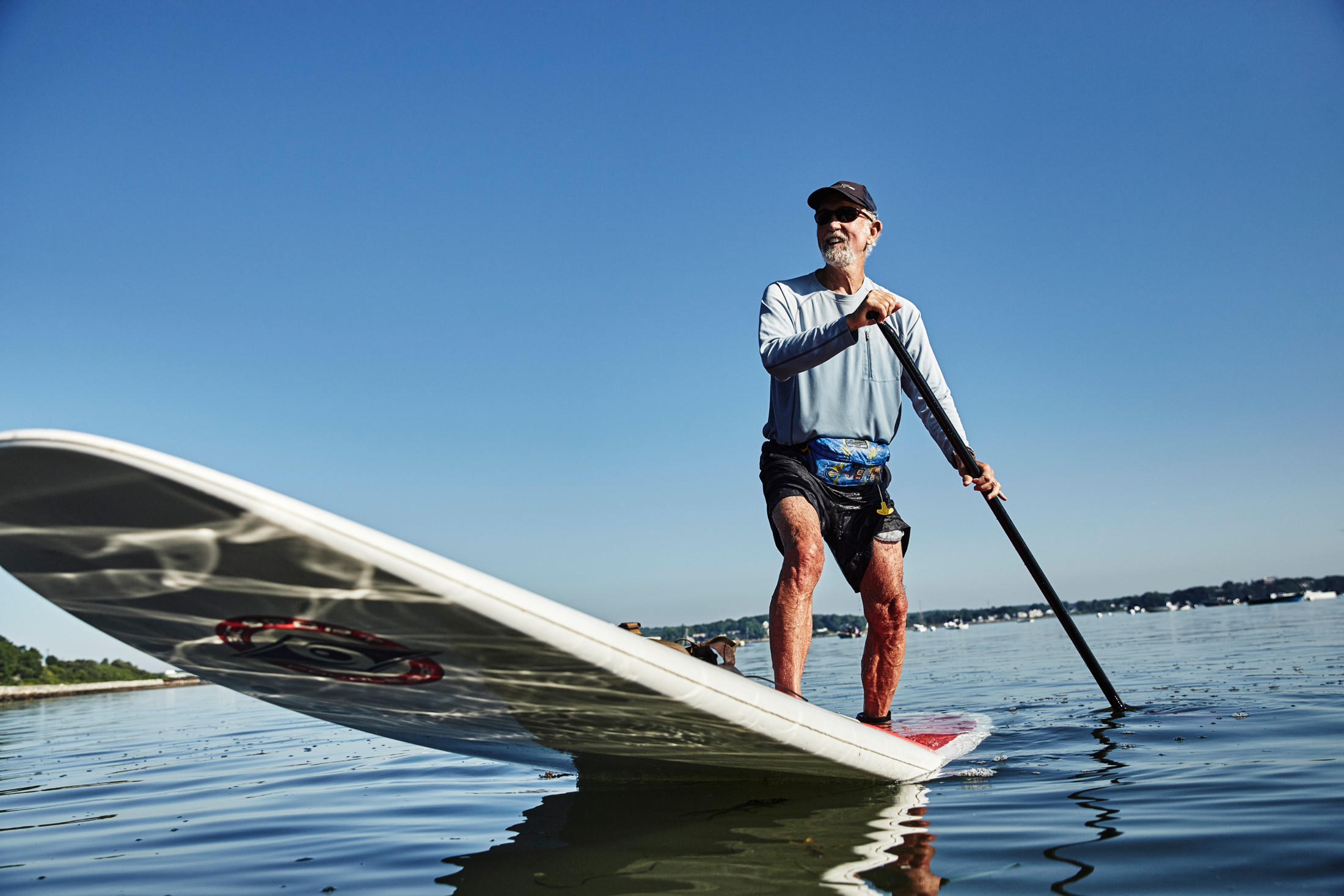 Our expert instructors are available for private lessons. A two-hour lesson, which tends to be the best length for many students, costs $110 for one student. Please call us to learn about rates for lessons with different lengths and more than one student. Our kayaking and SUP instructors are qualified to teach lessons covering a wide range of paddling knowledge -- from advanced skills like surfing and seamanship to more basic skills like how to choose the right vessel and how to turn your boat or board effectively. We love sharing our knowledge of paddling and working individually with students to progress their skills.
ACA Instructor Certification Course
Advance your SUP skills in this intensive 3-day course with ACA instructor trainer Matt Palmariello. Learn more here.